[unrev-II] Graphic of high-peformance vs conventional organization
From: Henry van Eyken (vaneyken@sympatico.ca)
Date: Fri Feb 04 2000 - 20:51:13 PST
---
From: Henry van Eyken <vaneyken@sympatico.ca>

The attached .jpg shows how I picture a comparison between
high-performance vs conventional organization in time of accellerating
change. (I hope that the attached file makes it into One-List so that
you will see it here.) The f before a bracket means "depends on" or
"consequence of."

If I haven't goofed then this graphic may be helpful in "selling" the
concept of bootstrapping as essential to keeping up with the times.

Henry


--
Fleabyte -- http://www.fleabyte.org -- is
an evolving, experimental web-publication
devoted to public computency, which, like
common literacy, is regarded as essential
to an environmentally healthy, democratic
society.


--------------------------- ONElist Sponsor ----------------------------


Want To Be Showered With Kisses?
Visit eGroups Valentine Gift Guide
<a href=" http://clickme.onelist.com/ad/SparksValentine9 ">Click Here</a>


------------------------------------------------------------------------


Community email addresses:
  Post message: unrev-II@onelist.com
  Subscribe:    unrev-II-subscribe@onelist.com
  Unsubscribe:  unrev-II-unsubscribe@onelist.com
  List owner:   unrev-II-owner@onelist.com


Shortcut URL to this page:
  http://www.onelist.com/community/unrev-II




---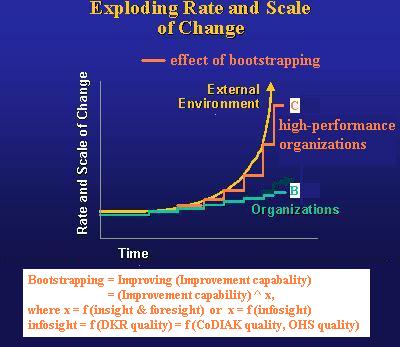 ---
---
This archive was generated by hypermail 2.0.0 : Tue Aug 21 2001 - 18:56:43 PDT